Infertility can be a painful topic to talk about, but more and more people are sharing their journeys to reduce the stigma of getting help and let others know that they are not alone. Even some of Hollywood's biggest stars have openly discussed their fertility struggles and treatments. Here is what six well-known names have said about their fertility journey.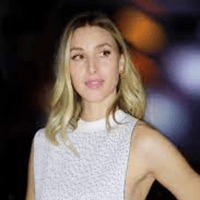 Whitney Port on Suffering Pregnancy Losses The Hills: New Beginnings star Whitney Port has been open and honest about her devastating miscarriages, which she experienced this year in January and again in November. In January she shared, "I'm sad but I'm OK and we will try again. Tim and I weren't sure if we still wanted to put this out there. I wasn't sure I wanted to relive the pain.
After another devastating loss in November she shared, "[IVF is] not something in my heart that I ever wanted to do, but now just the thought of not having a second kid is too painful to bear."
Lea Michele on Managing PCOS and Trying to Conceive Lea Michele, who has appeared on Broadway and starred in hit shows like Glee and Scream Queens, talked about her PCOS diagnosis and how it affected her when trying to conceive.
"[PCOS is] easy to manage in your daily life, but when you're trying to conceive, it's much harder, especially if you have extremely irregular periods. You never really know when you can get pregnant. On top of that, I had to have multiple procedures to remove polyps and cysts and scar tissue. I was like, 'Let's just stop.' … I kept thinking, 'Maybe this isn't meant to be for me. Maybe this isn't going to happen.' It's something that for me, personally, was always my biggest fear in my entire life. It's what I've wanted more than anything. Emotionally, it just started to build and build. …Then we got pregnant."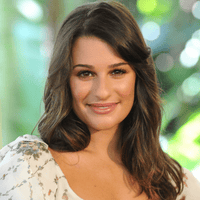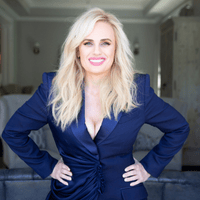 Rebel Wilson on Her Fertility Woes After struggling with fertility, Australian actress Rebel Wilson embarked on her "year of health." She has very openly shared her highs and lows with followers throughout the year, including how she is managing her fertility struggles.
"I got some bad news today and didn't have anyone to share it with…but I guess I gotta tell someone. To all the women out there struggling with fertility, I feel ya. The universe works in mysterious ways and sometimes it all doesn't make sense… but I hope there's light about to shine through all the dark clouds."
Lance Bass on IVF, Surrogacy and Welcoming Twins Lance Bass, who is best known as a member of the 90s boy band, N'SYNC, shared his surrogacy journey with fans and announced that he and his husband welcomed twins in October this year.
"It has been quite the journey. You have your vision of how it's all going to go, right? When we went into IVF and surrogacy, we had no idea what it was all about. Pretty much everyone we've known had bad luck at the beginning. The first time they tried it, it just did not work. And I feel like that is such a common thing. And it's great that we're able to talk about this because a lot of times I would believe that couples feel very alone in that situation. But to know that other people are going through the same exact thing, it's really comforting."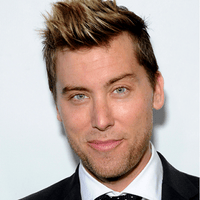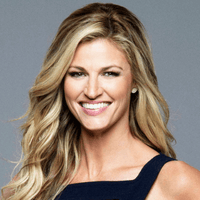 Erin Andrew on Her Seventh Round of IVF American sportscaster, television personality, and actress Erin Andrews revealed that she underwent seven rounds of IVF and shared her support for others going through a similar journey.
"Why am I keeping this such a secret when this is just a part of our lives? Instead of feeling ashamed, we need to give ourselves more love. It freaking sucks, because it can seem like it's such a lonely thing. There are so many of us going through this though, and it's just not talked about."
Eve on Expecting Her First Child at 42 After Having Fibroids Rapper and actress, Eve, discussed how fibroids affected her ability to get pregnant. "At the beginning of the year, I had a procedure called a myomectomy that gets rid of fibroids. As a woman, you just think things happen naturally and I felt like I was damaged. I felt like I was broken. I felt like, oh well maybe I'm not good enough."
Infertility doesn't discriminate and affects one in eight couples. However, there are treatment options available. Read more inspiring stories from our patients documenting their unique journeys at Fertility Centers of Illinois.