Male Fertility
Men are equally as affected by infertility as women. In fact, up to 50% of all infertility cases are linked to the male partner. Fertility Centers of Illinois offers services for men ranging from basic evaluation and testing to state-of-the-art microsurgical techniques that are used in combination with in vitro fertilization (IVF).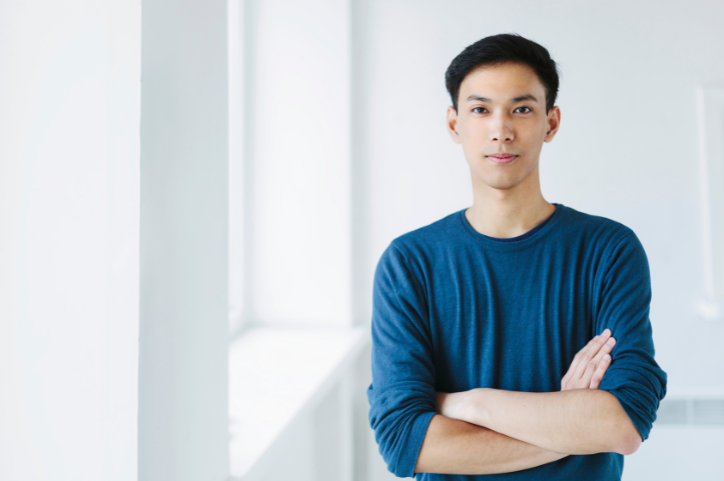 Causes of Male Infertility
Causes of male factor infertility include:
Azoospermia (no sperm cells are produced)
Oligospermia (few sperm cells are produced)
Abnormal sperm morphology or motility
Genetic disease
Chromosomal abnormality
When patients are diagnosed with a male factor, our staff urologist, Dr. Samuel Ohlander, and a reproductive endocrinologist work together to optimize treatment outcomes. Patients outside of Fertility Centers of Illinois may be referred directly to Dr. Ohlander for diagnostic testing, evaluation, and/or treatment for male infertility.
Additional Services
Evaluation and Testing
An evaluation involves a full medical history and testing.
Varicocele Repair
Varicocele repair is done to improve the fertility of men who have both a varicocele and impaired sperm. Repair involves a small incision and minimal recovery period.
Vasectomy Reversal
After a successful vasectomy reversal, sperm are again present in the semen. Many factors affect reversal success, including time since the vasectomy, female partner age, and physician experience and training.
Vasectomy
We offer minimally invasive vasectomy that disables sperm from leaving the body and causing a pregnancy. A vasectomy is a simple outpatient procedure that involves a minimal recovery period.
Patient Stories & Resources