Donor Embryo
Embryo donation is a relatively new way to build a family and has helped many people become parents. If you're hoping to become a parent, you can opt to receive embryos donated by another family who wants to help other prospective parents realize their dreams.
You Have Options
Options for donating and receiving embryos
The American Society of Reproductive Medicine (ASRM) has established specific practice guidelines for embryo donation. If you decide to donate your embryos, you will have input in the recipient selection process, and may even decide which family will be privileged to adopt your embryos. You may also decide to what degree of contact, if any, you wish to have with the adopting family.
The Embryo Donation Process
Donate Embryos
Many people consider donating their unused embryos to another infertile couple.
It can be an emotionally complex decision for a person or couple to make, but it does help many people to consider that donating unused embryos shares the blessing of children with others who can provide a loving and stable environment. At Fertility Centers of Illinois, we provide guidance, counseling, and expert advice that may help you decide what's right for you.
Not all frozen embryos are eligible for donation, so it is very important for a family exploring donating embryos to check with their physician to see if their embryos would be accepted for donation.
Receive Embryos
If you are interested in receiving embryos, either through a known source or an unknown donor, talk with your physician about your options available. In anonymous embryo donations, you will not know the identify of your embryo donor. In a directed (known) embryo donation, you will receive the embryos through someone you know, such as a family member, friend or acquaintance.
As an embryo donor-recipient you may learn the following about your anonymous embryo donors: medical history, physical characteristics, and information about their family, including their children and their health history. You may also see pictures of both donors as children.
If you are interested in receiving donor embryos, talk with your physician and Center for Collaborative Reproduction coordinator at Fertility Centers of Illinois.
Legal Considerations
Any embryo donation, including between family members, requires guidance from skilled legal experts who are experienced in this topic. Our team is happy to connect you with reproductive law attorneys in the Chicago area who can provide more information and help guide you.
for in person or virtual
with your doctor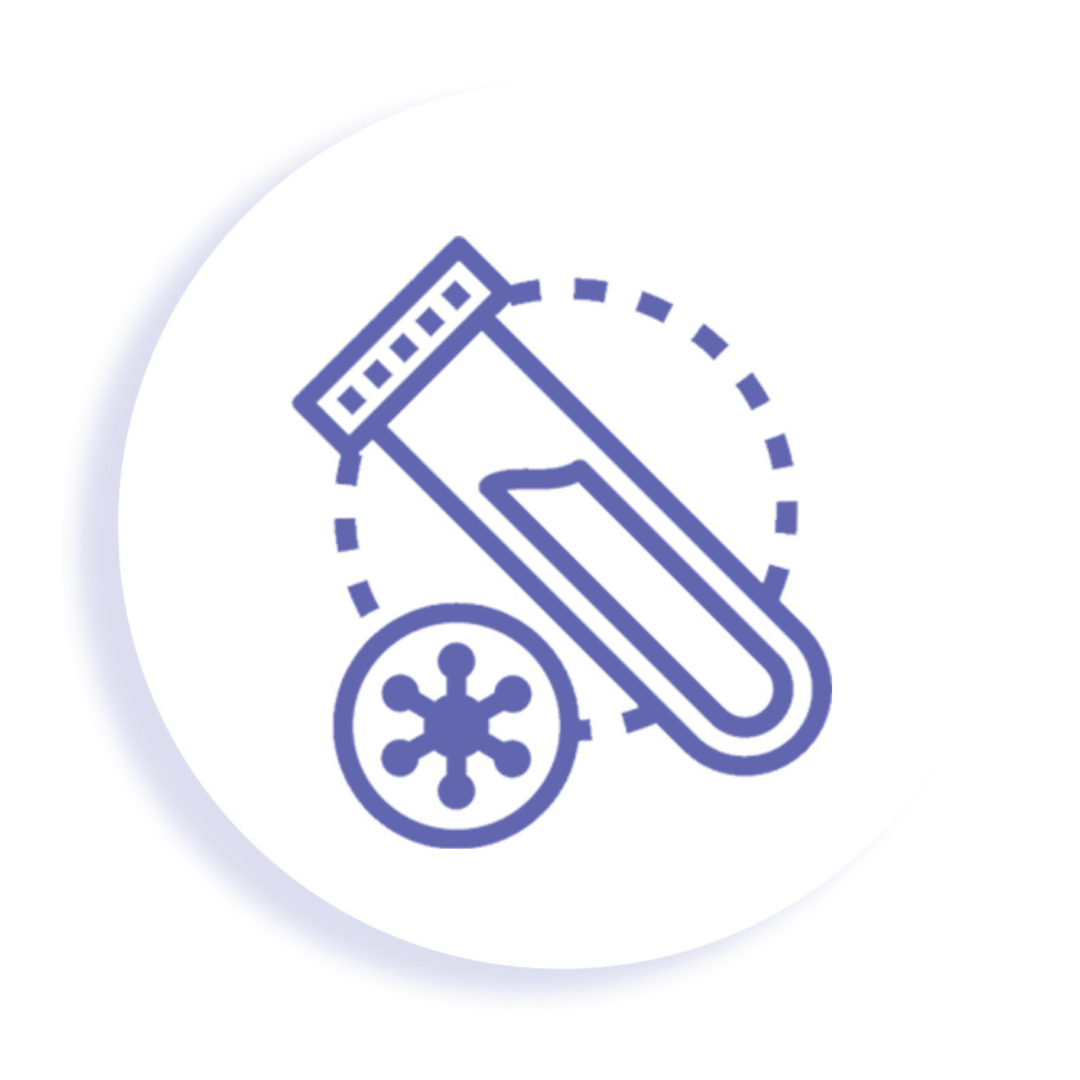 might be required
How to get started
Fertility Centers of Illinois has treatment options to help almost everyone build the family of their dreams. It all starts with a doctor consultation.
We are here to help
Your Center for Collaborative Reproduction coordinator will guide you through the embryo donor process. Our expert behavioral health specialists can offer guidance and support groups.
Preparing For Donation
Learn more about the necessary steps involved in an embryo donation. ASRM has specific guidelines for embryo donation.
FDA Requirements
Learn more about the Food & Drug Administration requirements of pre-screening of donors.
Legal Resources
Patients are encouraged to work with attorneys who have a background in reproductive law.
Choosing a Donor
You are in control of this process and we are here to help. We prescreen our embryo donors.
Insurance Coverage
Talk with your financial counselor to determine what is covered under your insurance plan.
There are a variety of options for self-pay patients including loans and payment programs.
If you're in an international or LGBTQ Family, find out what services we can provide for your specific needs. Our dedicated team will help you along the way.
It's such a huge thing to even make a call for an appointment to a Fertility Clinic. While the situation is frustrating and heartbreaking, EVERYONE at FCI has been so generous, kind, and truly treats you as though you are their only patient and getting you a baby is their only goal.
– Former Patient