Social egg freezing, or freezing eggs as an "insurance policy" against potential future fertility issues, has skyrocketed among women in recent years. 
With the help of increased awareness around how aging impacts fertility, as well as expanded insurance policies, new state laws and expanded benefits offered by employers, women freezing their eggs has become more normalized. But anyone considering the process will likely have many questions.
Join Dr. Jennifer Hirshfeld-Cytron and her patient Rachel as they discuss everything there is to know about egg freezing. Together, they will talk about the process, what to expect, how to best prepare for it all, and everything in-between.
We also encourage you to join us for our upcoming one-hour webinar, Eggspert Advice:
Demystifying Egg Freezing & Debunking Misconceptions on January 19th to get all of your questions about egg freezing answered!
Egg freezing questions
Dr. Hirshfeld: What trends have you noticed in egg freezing?
Rachel: Can you share your egg freezing decision-making process?
Dr. Hirshfeld: Who would you consider a candidate?
Rachel: Can you share a little bit about yourself?
Dr. Hirshfeld: What is the egg freezing process?
Rachel: How did you feel going through your cycle?
Dr. Hirshfeld: How many eggs should a woman hope for each cycle?
Rachel: Can you share the outcome of your cycle?
Rachel: Do the shots hurt?
Dr. Hirshfeld/Rachel: Can you still work during the egg freezing process?
Dr. Hirshfeld: Can you have sex during the cycle?
Rachel: How did you feel after the retrieval?
Rachel: Did insurance cover anything?
Dr. Hirshfeld: Will this process remove all of my eggs?
Dr. Hirshfeld: How much does an egg freezing cycle cost?
Rachel: How did you navigate the costs of egg freezing?
Dr. Hirshfeld: What would you say to women who are on the fence?
Rachel: What would you say to those who are unsure?
The Time to Talk Fertility podcast releases new episodes monthly and is available on Apple Podcasts, iHeartRadio, Stitcher, Tune In, Google Play and Spotify.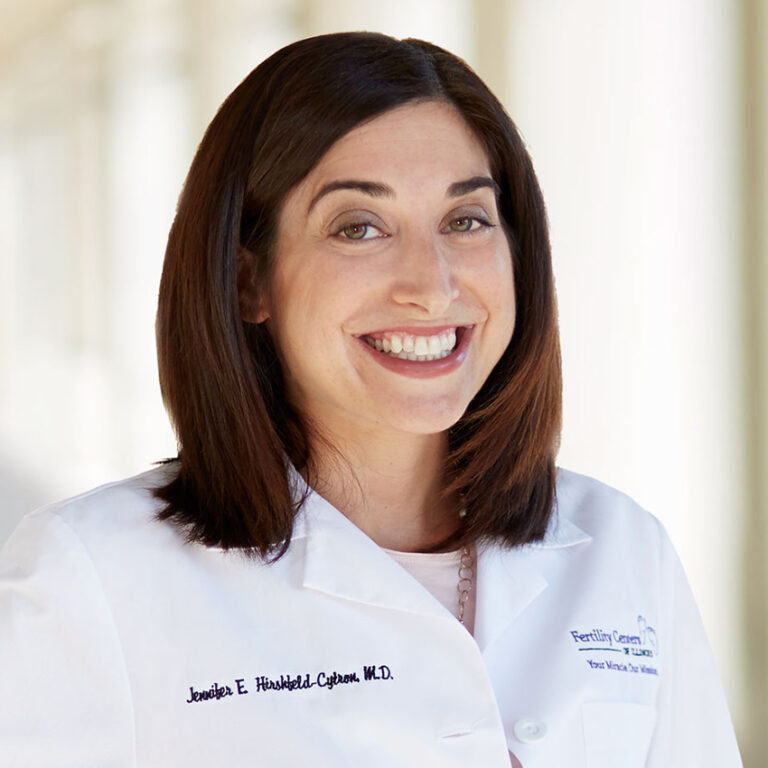 Dr. Hirshfeld-Cytron is board certified in both Obstetrics and Gynecology and Reproductive Endocrinology and Infertility and has been practicing medicine since 2004. She completed her Obstetrics and Gynecology residency at the University of Chicago, and then completed her three-year fellowship in Reproductive Endocrinology and Infertility at Northwestern.