If you have done several cycles of ovarian stimulation, with or without insemination, and have not yet achieved pregnancy, your physician may recommend IVF as a next step.
For patients with lower sperm or egg quality, blocked Fallopian tubes, or severe endometriosis, IVF is also advised. With couples whose treatment plan includes an egg donor or genetic screening via pre-implantation diagnosis, IVF is required.
IVF is a highly effective approach that offers ongoing pregnancy rates up to 70% per embryo transfer. This is significantly higher than IUI, which is 15% per cycle at best, even under the age of 30.
Join Dr. Elie Hobeika as he explains the step-by-step process of IVF – from initial diagnosis to embryo transfer – and everything in-between. You'll learn about treatment timelines, chances of success, how many eggs/embryos you need and why the experience of an IVF laboratory is a critical factor to consider.
The Time to Talk Fertility podcast: IVF from A to Z episode discusses questions such as:
How long has IVF been around?
How many babies have been born via IVF?
What diagnostic scenarios require IVF?
How are the ovaries stimulated to produce eggs?
How do you determine when it's time for an egg retrieval?
What does the egg retrieval process look like?
What is an ideal amount of eggs to get during a retrieval?
Are more eggs needed based on a woman's age?
What is an IVF lab and who works there?
What makes an IVF lab stand out and what should people look for?
When is a sperm sample collected and what should men know?
Once eggs are fertilized, how many usually continue to develop?
How are eggs monitored and for how long?
At what stage is genetic testing done, and what is involved?
While eggs are developing, does the female partner continue medication and appointments?
How do you decide which embryo to transfer and how many?
What can people expect during an embryo transfer?
What do you do with the remaining embryos?
Are there differences in chances of success with frozen vs. fresh embryos?
What kinds of success rates should people expect in general?
What happens when the two-week wait is over?
Do you continue medication and see your fertility doctor after pregnancy is confirmed?
At what point does a patient graduate to Ob/Gyn care?
Can you share some words of hope with our listeners?
The Time to Talk Fertility podcast releases new episodes monthly and is available on Apple Podcasts, iHeartRadio, Stitcher, Tune In, Google Play and Spotify.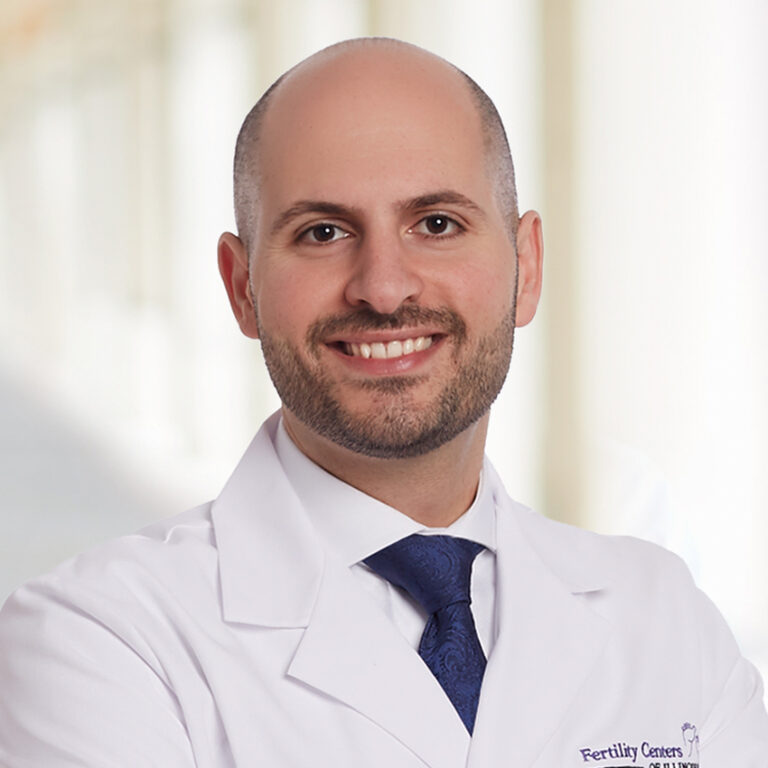 Dr. Hobeika is board certified in both Obstetrics and Gynecology and Reproductive Endocrinology and Infertility. He has studied with world leaders in PCOS and recurrent pregnancy loss and is fluent in English, French, and Arabic.